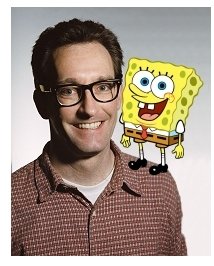 Date and Place of Birth: 1962-07-13 in New York (age 46)
Thomas James Kenny is an American voice actor who is married to Jill Talley, the voice of Karen on the Nickelodeon TV comedy SpongeBob SquarePants. Tom Kenny does voice work for cartoons, video games, and commercials. He has described himself as "a man of a thousand voices" who is the well known comedian perhaps best known for his work in the animated comedy "SpongeBob SquarePants", in which he is the voice of SpongeBob, the French narrator, Patchy the Pirate, Mr. SquarePants, Gary, Old Man Jenkins, and more additional characters.
Tom Kenny was also the lead singer for a Syracuse-based rock band, the Tearjerkers, in the early-1980s. He replaced original vocalist Buddy Love.
Tom Kenny came full-circle with his musical past in 2006 when he co-wrote and recorded SpongeBob SquarePants: The Best Day Ever. While Kenny's singing on the CD is done in the voice of SpongeBob and other characters from the show, he was very serious about the quality of the actual music on the disc and was able to get enlist help from such musical royalty as Brian Wilson, Tommy Ramone, and Flaco Jimenez. The music pays homage to the Beach Boys, the Archies, the Lovin' Spoonful, and the Troggs, among others.
Ad blocker interference detected!
Wikia is a free-to-use site that makes money from advertising. We have a modified experience for viewers using ad blockers

Wikia is not accessible if you've made further modifications. Remove the custom ad blocker rule(s) and the page will load as expected.