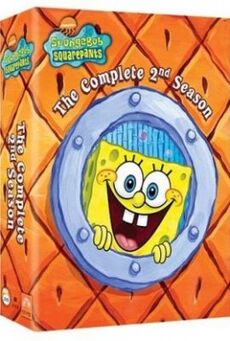 21a.Your's Shoes Untied
21b.Squid's Day Off

22a.Something Smells
22b.Bossy Boots

23a.Big Pink Loser
23b.Bubble Buddy

24a.Dying for Pie
24b.Imitation Krabs

25a.Wormy
25b.Patty Hype

26a.Grandma's Kisses
26b.Squidville

27a.Pre-Hibernation Week
27b.Life of Crime

28.Christmas Who?

29a.Survival of the Idiots
29b.Dumped

30a.No Free Rides
30b.I'm Your Biggest Fanatic

31a.Mermaid Man and Barncle Boy III
31b.Squirrel Jokes

32a.Pressure
32b.The Smoking Peanut

33a.Shanghaied
33b.Gary Takes a Bath

34a.Welcome to the Chum Bucket
34b.Frankendoodle

35a.The Secret Box
35b.Band Geeks

36a.Graveyard Shift
36b.Krusty Love

37a.Procrastination
37b.I'm With Stupid

38a.Sailor Mouth
38b.Artist Unknown

39a.Jellyfish Hunter
39b.The Fry Cook Games

40a.Squid on Strike
40b.Sandy, SpongeBob and the Worm
Ad blocker interference detected!
Wikia is a free-to-use site that makes money from advertising. We have a modified experience for viewers using ad blockers

Wikia is not accessible if you've made further modifications. Remove the custom ad blocker rule(s) and the page will load as expected.